Brazil's P1 variant is the worst among the new ones. Death rate also rising. WSJ reports.
WSJ
- Mon 8-Mar-2021 6:50 PM
---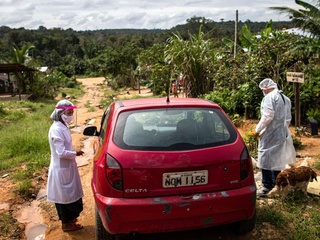 Researchers and doctors are sounding the alarm over the new coronavirus strain known as P.1, which a report released on Tuesday said is 1.4 to 2.2 times more contagious than variants seen previously in Brazil.