Indesit 82633W Price 36k bdt in RANGS
---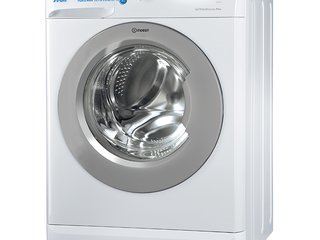 Performances Energy efficiency class : A+++ Washing performance class : B Spin Efficacy Class : B Maximum Spin Speed (rpm) : 1200 Water consumption per year (lt) : 9280 Structural characteristics Drum volume (lt) : 52 Colour : White Door Colour : Silver Display : Digit Main functions Spin speed regulation Child Lock : Yes Dimensions H (mm) : 850 W (mm) : 595 D (mm) : 540 Weight (Kg) : 66.8 Washing programmes and options Programme number : 16 Two Years Warranty.
Panasonic 127MB02, 44k bdt in Daraz. 7kg.
---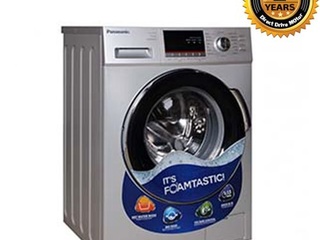 Panasonic NA-127MB02 Washing Machine 7Kg - SilverPanasonic Washing Machine NA 127MB02 is a great washing machine with features that'll change the way you wash clothes forever.This Panasonic Washing Machine comes with High washing performance and many new features. If you're looking for a reliable and efficient washing machine that'll last a long long time, this might be your best option.Panasonic's ActiveFoam System delivers optimum washing performance even in a shorter time. It gives you more time for the important things in life.Active Speed Wash realizes speedy wash and superb wash result. Highly concentrated foam penetrates deep into fabrics and wraps around stubborn stains to lift off dirt. This is how stains are washed away cleanly and quickly with the ActiveFoam System.Benefits of ActiveFoam SystemClean results: A rich foam is created to maximize performance for powerful washing.Fast Penetration: Fine & dense foam makes easier to penetrate clothes to quickly remove dirt.Less undissolved detergent: Detergent is turned into foam before washing, so less undissolved detergent becomes attached to clothes.StainMaster+ easily removes stains with the turn of a dial through a combination of finer foam and the ideal water temperature.
Singer 6.5 kg, top loading. Only bdt 8k.
---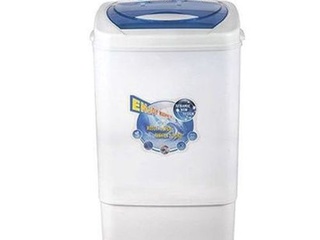 STS-602CDA Autometic Washing Machine 6kgSTS-602CDA Top Load Autometic Washing Machine has Active Wash system includes a dedicated sink, which provides a convenient and unique space to hand-wash delicate items and pre-wash heavily soiled clothes. It also includes a built-in water jet on the side of the sink that can be operated with one press of a button. Any leftover water from the sink can still be used for washing clothes in the drum below so that there will be no waste of water. It also provides gentle care on fabrics while still boasting an outstanding washing performance. The unique structure of its Wobble pulsators generate a dynamic, multi-directional wash flow that prevents tangles, twists and knots which thoroughly cleans clothes with its enhanced stain-fighting capabilities. It is designed to open and close smoothly and silently, so there are no unexpected bangs! It also features a tempered glass window to have an easy view of your washing without lifting the lid.