Arrest of 11 Saudi prince.
Report says it's false that they were protesting about utility bill pay cut. Rather the protest was against capture of one of their relative.
And they were treated like never before ever before this confrontation
When they arrived, they were prevented from entering by guards "in a provocative way that they were not accustomed to any citizen being dealt with," he said. Some of the princes were "overcome by the excitement of youth," fistfights broke out, and they were arrested, he said.
One prince leaked an auto record on his description of the even, and ended it with praises for the King.
He was fired from his government job nevertheless.
---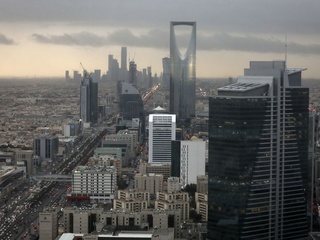 The sons of the chairman of Saudi Arabia's biggest dairy company were among 11 princes detained last week for what authorities said was an unlawful protest over the government's decision to stop paying their utility bills, according to three people with knowledge of the matter.